By Josh Davidson, 
Do you know what it takes to excel at a sport or craft like dancing or playing an instrument? It takes a lot of mental, as well as physical, effort. Donning a skimpy outfit and waltzing out on stage while numerous onlookers gaze at you takes the same type of effort.
If you've finally left the excuses in the dust and decided to compete, here's what you need to know to begin.
FIND A COMPETITION
This may sound obvious, but find an event and sign up for it. Make sure it is at least 6 months down the road so you have plenty of time to get dialed in. By signing up and paying a fee, you'll give yourself motivation to stay on track.
Even go one step further and make an announcement to all your friends and family members that you signed up for one. They'll automatically check in with you periodically to see how your progress is going. You wouldn't want to disappoint anyone, would you?
FIND A MENTOR
The first and most important thing you need is a mentor. Ideally, this person is a retired bodybuilder who has a proven track record of success. You need to get into his mind and learn the ins, the outs, and the sacrifices it takes to compete. Make sure he's on call and available any time you need advice or direction.
HIRE A BODYBUILDING COACH
Your coach can also be your mentor if he feels like pulling double duties. But your mentor should be a motivational specialist and your coach should be the guy who kicks your ass at the gym every day.
It would be in your best interests to find a coach who actually has a relevant degree or who is certified through a nationally recognized organization. Too many times people think they're experts just because they won a race or competition. That's not necessarily the case.
There are plenty of pro-level competitors who either get lucky or just have good genes. You'll know these people because their form will be awful, yet they'll be ripped to shreds. Being ripped is only half the battle. Work with someone who can deliver this body to you while using good form.
Nowadays, it becomes available to get training by IFBB pro bodybuilder such as Ben Pakulski, watch about his training program in blow short video.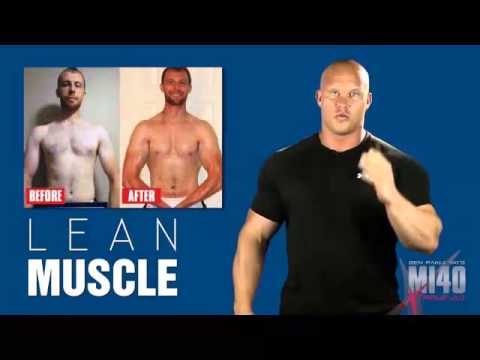 Share with your friends to unlock the video
Learn more about The IFBB Pro Bodybuilder Ben Pakulski and his training program
HONOR YOUR WORKOUTS
This is the big time. Your regular 3 sets of 10 on the bench press won't suffice anymore.Your coach is going to have you doing things beyond your comfort zone that will likely be completely foreign to you. That's ok. Surrender to it and be a good student.
The more you follow the instructions of someone who's been there and done that, the better your odds are of making a name for yourself while competing.
You'll likely encounter two-a-days, pyramids, drop-sets, supersets, split routines and many, many sets of the same exercise. Don't question it. Just do it and focus hard on 90% quality or better with every rep.
And don't blow off your workouts and think you can pick up right where you left off the next day. That's fantasy, my friend. Those who excel at bodybuilding are the ones who go the extra mile and cut zero corners. That's actually the case with all successful people.
BE PREPARED OUTSIDE THE GYM
You're going to have to make adjustments to your daily life that will require extreme discipline. Partying and late-night drinking will have to be replaced with getting to bed at a decent hour.
Plus, you'll need to fork out some extra money for clean food, supplements, and fees for your coaches. They'll also get you dialed in with what to eat and take, and when to eat and take it, so it'll be a worthwhile investment all around.
Also be ready to make changes to your schedule. As mentioned earlier, you may have to work out in the morning and evening. Or you may have to endure 2-hour workouts. Allot time for this to happen. Be flexible and let the chips fall as they may.
DON'T GIVE UP!
If you're willing to put in the time, money, and effort, there is no doubt that you can achieve great things and compete at a high level. Remember that it always comes down to time and discipline. You won't get results overnight, but you can make serious changes in a short amount of time.
If you train hard, take stage, and don't place, that's fine. Chalk it up as a learning experience. You'll then be more familiar with the system and what you need to do to get better for the next event. It may take two or three tries before you get to a point where you know exactly what to do. That's when the magic will happen. Stick to it and never, ever give up!
If you are unsure which product is right for your goal and body type, take this quick test